Michael Stasinos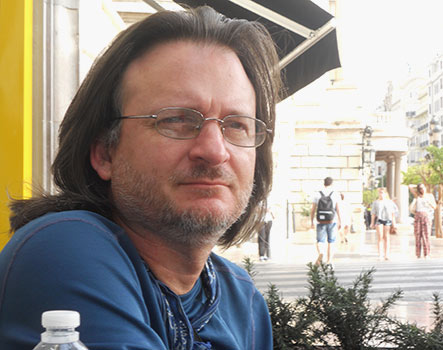 Born in Canoga Park, Calif., Michael now calls Seattle home. He attended Southern Utah University, where he studied both theater and fine art. "I began my university education by studying to become an actor," he says. "However, exposure to the visual arts diverted my interest into new creative possibilities. The years I spent developing back-stories for my characters as an actor, or dressing sets to enhance the story as a director, had an influence on the type of artist I would become. I discovered early on that I was interested in representational and figurative art."
Read more ››
Urban Landscapes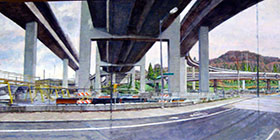 Intimate and expansive
Urban portraits from Seattle, New York, Amsterdam, and Paris.
Available works
Archived works
 (sold)
Up close and personal
Explore close-up views of Michael's technique.
In Detail

michael@michaelstasinos.com
© 2015 by Michael Stasinos. All rights reserved. Images of paintings may not be borrowed, reproduced or reprinted without the written permission of Michael Stasinos. CREDITS: Site design and development by Studio Perspectives, using Wordpress and the U-Design theme.
I consider every landscape a portrait, and just like a quality portrait, I want to capture a likeness and display the personality of my subject."